ANYTHING YOU WANT
Design, Engineer, Fabricate and so much more. Rando does it all, from collaboration and consultation to product and project design; from art direction to engineering and modeling; from mechanical and electrical fabrication to project management; and from assembly and installation to testing and shipping; we do it all in our 100,000 sq. ft. facility which allows us to support all phases of the build cycle, from proof of concept to final paint. Project managers, fabricators, engineers, designers and artists are able to collaborate in real time effectively and efficiently to keep your project on schedule – or in many cases, ahead of schedule.

Pair creativity with functionality. We don't engineer to fit a function, we engineer to fit the Big Idea, marrying creativity and functionality to produce spectacular results. Using next generation building technologies and applying world class manufacturing standards, Rando delivers turnkey themed systems; hydraulically, pneumatically and electronically actuated show action equipment; special effects; electrical/control systems and large static ICON structures. And after 30 years, word gets around: Rando creates elegantly engineered systems that function successfully, repeatedly, reliably and safely.

Partner & Collaboration. As our partner, you're never left out of the process. From a napkin sketch to fully detailed drawings, we join your team with the common goal of ensuring your project's success. We listen carefully to understand the scope of your project, determine its parameters and requirements, and work with you to develop a blueprint and a budget. You're never left out of the process; you become part of a collaborative world where your vision comes to life right before your eyes!

We imagine the impossible … and then we do it. This is the world we work in.
MEDIA GALLERY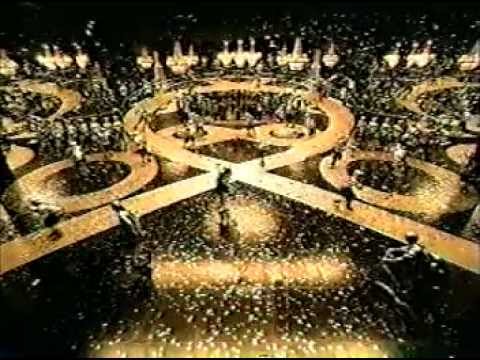 Our Tradeshow Projects
Our Tradeshow Projects
A sample of our Tradeshow Projects
Our Broadcast Projects
Our Broadcast Projects
Here are a sample of our Broadcast Projects
Our Theme Park Projects
Our Theme Park Projects
Here are a sample of our Theme Park Projects
Our Concert Stage Projects
Our Concert Stage Projects
A sample of our Concert Stage Projects
Our Museum/Institution Projects
Our Museum/Institution Projects
A sample of our Museum/Institutuins Projects